infoTRON Simulation offers services in software development, simulation and simulator systems, and system integration for the needs of both defense industry and private sector.
InfoTRON, which is engaged in research and development activities ranging from military purpose aircraft, tank, armored vehicle simulators, special purpose simulators for developing and testing tactical and doctrine, visual content development for civilian purposes, modeling, virtual reality, simulations of factory and automation systems to vehicle simulators. It realizes projects and products in international platforms on simulation, software development and system integration.
The mission of infoTRON Simulation is to provide and create state-of-the-art simulation products to help customers achieve the most realistic performance with virtual world applications.
AGI
SPACE AND TIME MAP
YESTERDAY. TODAY. TOMORROW.
Our ideas are limited only to your wishes drawn by space and time. AGI allows users to think and discover countless new possibilities, allowing them the freedom to manipulate and identify over time relationships between objects, data, and environments. In AGI, the better you model the complexity of the world, the higher your ability to predict and influence development and change.
SUCCESSFUL EXPECTATIONS
Our software defines the standard for analyzing and visualizing objects in space and in time. We create tools that allow you to accurately analyze and visualize what is never possible before, so you can rely on all your decisions.
DISCOVER THE POSSIBILITY
AGI software provides a four-dimensional canvas for every design. We produce software that analyzes, visualizes and visualizes objects in space or in space, on land, on land or at sea with unprecedented accuracy in space and time.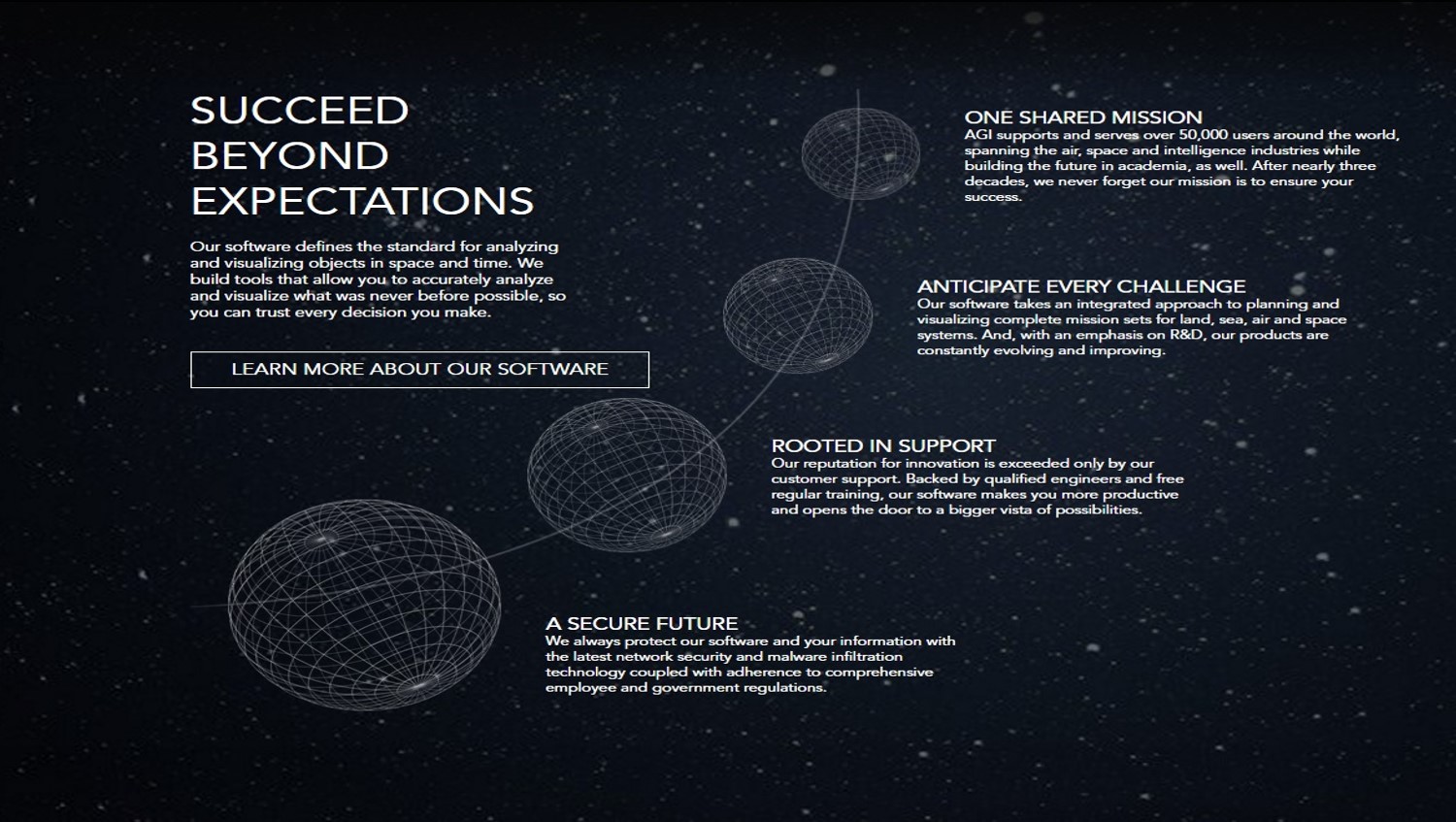 Bionatics
Bionatics is one of the world's leading companies in 3D land modeling and visualization. It offers professional solutions for the needs of the defense industry with its architecture, land modeling, 3D animation and video games.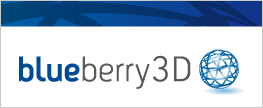 BlueBerry 3D
Blueberry3D is a terrain modeling application with a high performance geometry engine. Real-time 3D databases are used in high-resolution applications, in the military simulation industry, and in bridging high-resolution 3D content and real-time image performance.
Blueberry3D solutions can be reviewed in 3 main topics;
Blueberry3D Terrain Editor
The Blueberry3D Terrain Editor is an important method for converting geo-based terrain data into a geometry model, allowing for the creation of very large, detailed 3D scenes. The Editor is also available for Presagis Creator Terrain StudioT with data exchange interface.
Blueberry3D RT Integration Kit
It helps you show the details of your terrain models at a high level. Blueberry 3D RT also supports dynamic media and content. It also enables real-time visualization of them.
  Blueberry 3D Tactical Terrain SDK
The Blueberry3D Tactical Environment SDK is intended to provide CGF-based applications at the level of detail and reality that the visualization application at the IG provides, thereby increasing consistency.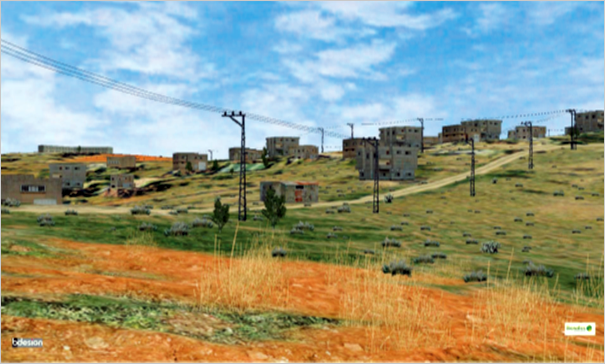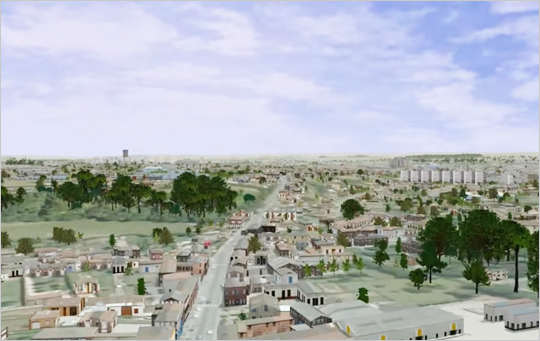 VT-MAK
For a quarter of a century, MAK is the world leader in modeling and simulation software that combines, simulates and visualizes virtual worlds in synthetic environments. MAK develops and develops ready-to-use simulation software and software kits from prototyping, research and development, testing and evaluation, to training areas within the product lifecycle.
Using the advantages of the latest gaming technologies, MAK continues to create flexible products for its customers, provide continuous and powerful technical support, work together to create interoperable 3D simulated worlds and develop innovative products.
LINK
It combines each simulation with powerful and flexible, interoperable tools.
SIMULATE
Provides scenario creation and first-person simulation solutions.
VISUALIZE
With beautiful scenes and informative content, it provides modeling and simulation experience in all aspects.
TERRAIN
Creates the best synthetic environment for modeling and simulation.
DiSTI

Jaguar, Land Rover, Boeing and Lockheed Martin chose GL Studio for performance, loyalty and reliability in interface development and deployment.

DiSTI's user interface technology is also used in 3D virtual maintenance training. DiSTI's AND Studio® product is a process and toolkit for managing the development of complex virtual environments for use in 3D maintenance and task training applications. AND Studio manages the entire development process, such as requirement analysis, content development, automated software structures, and automatic regression testing.
CM-LABS
Vortex Studio
Vortex Studio is a platform that combines simulation and visualization, allowing you to create real-life simulations in land and marine equipment and environments. If you want to create visual training simulators for tactical vehicles or heavy equipment operators or to test the performance of your next mechatronic product with a visual prototype, Vortex Studio provides the tools you need to make what you see happen.
A better way to create interactive simulations
Stop wasting time trying to adapt technologies that are not designed for a realistic interactive simulation. Vortex Studio offers a fully integrated creation and deployment workflow that allows you to focus on your task, from mechanical modeling and scene construction to verification, optimization, and distribution of synchronized multi-channel images.
Presagis
Presagis, with its long years of experience and unmatched expertise, provides reliable high-quality solutions to meet the demanding requirements, leading Modeling and Simulation for the aerospace and defense industry sectors. Presagis solutions meet the needs of a variety of industries including Unmanned Systems, First Response and Security, and Academy and Research, offering a customizable portfolio.
Presagis offers the industry's most comprehensive ready-to-use software package to develop modeling, simulation and embedded-screen graphics applications, helping you reduce risks and save time and money.
Modeling and Simulation Products
Content Development
Simulation
Visualization
HMI – Human Machine Interface
Embedded System Products
Scalable Networks
Products
Scalable network engineers, system engineers, application engineers, IT managers, software engineers, communication experts, radio technicians and "100% how can I establish the communication?" High-performance, high-precision discrete event simulation engine, using virtual models for the communication environment to analyze where the weak points of the system are analyzed.
Qualnet
Qualnet is a tool for scientists, engineers and network planners to create virtual models of all kinds of data, audio and video networks. Qualnet provides the necessary environment for the design of protocols, the creation, animation and performance of network scenarios. Additional model libraries can also be added to Qualnet platforms used with ready-to-use model libraries.
Qualnet Architect: Graphical scenario design and representation
Qualnet Analyzer: statistical graphics tool
Qualnet Packet Tracer: visualization of simulation
Qualnet File Editor: text and content editing tool
Qualnet Command Line Interface: access to the simulator
QualNet offers the user the following features:
New protocol design
Optimization of new and old models
Wired and wireless network design
Network performance analysis